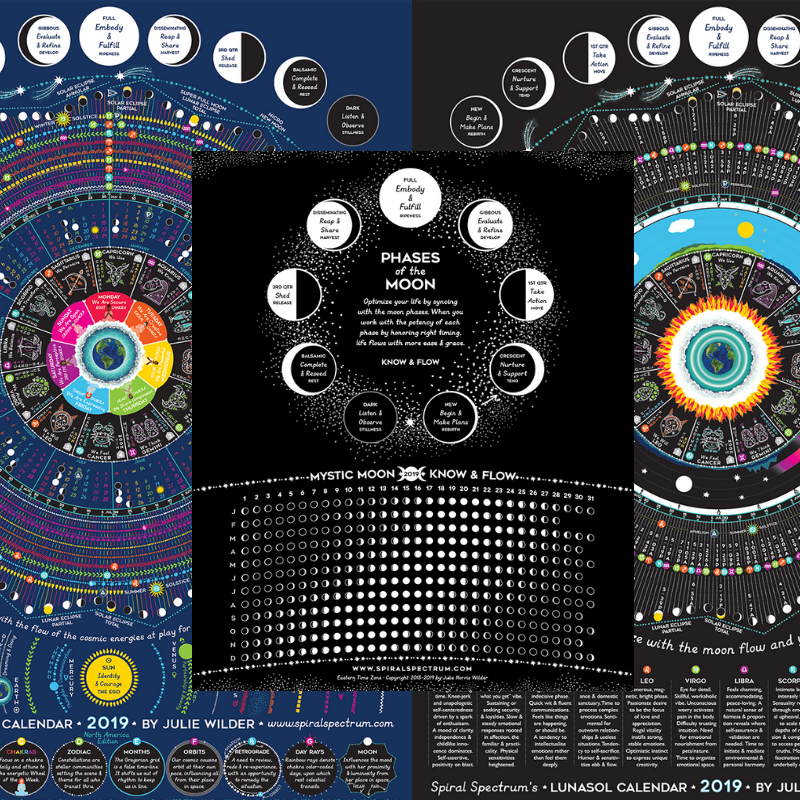 Cosmic Calendar + LunaSol + Large Moon Chart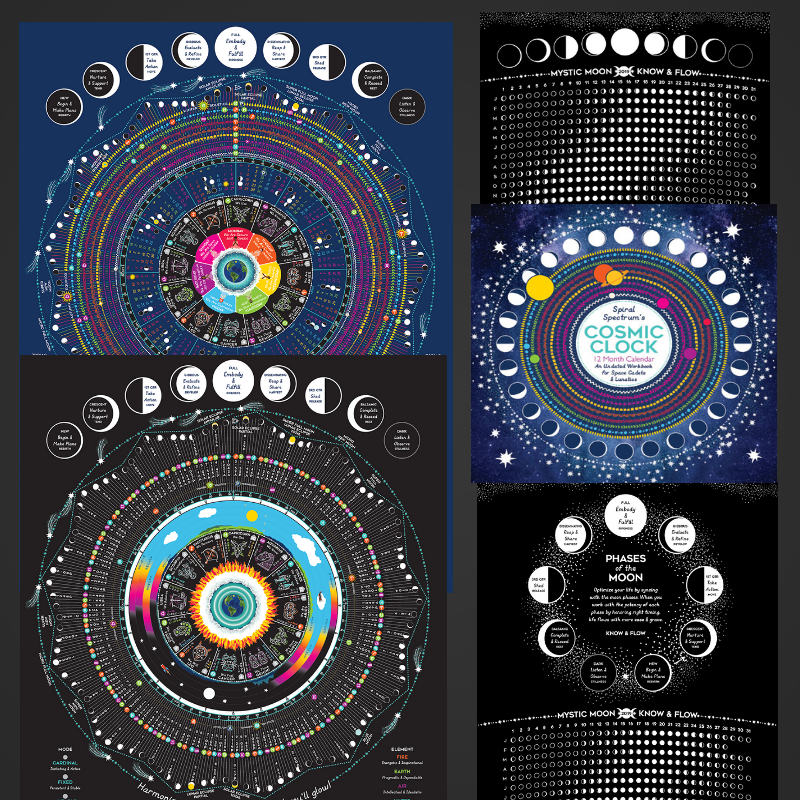 Little Dipper + Cosmic Clock + Small Moon Chart
Posters: Buy 2 Get 1 Free
All charts except the oversize 24" x 36" posters. Click items below for details.
Twelve Month Flip Calendar & Celestial Charts
Astrology Reports
Brought to you by a team of professional astrologers and delivered instantly via PDF download.
FREE Customized Sample Reports Available
Not everyone has the time to study astrology in depth and we know that! We've partnered with professional astrologers to deliver Astrology Reports customized with your birthday, time & location with immediate delivery via printable PDF. While there are many types of reports to choose from, the forecast reports are helpful tour guides to place next to your printed calendar for reference all year long.
See My Future
Accessories
Magnets, Mugs, Totes & T's