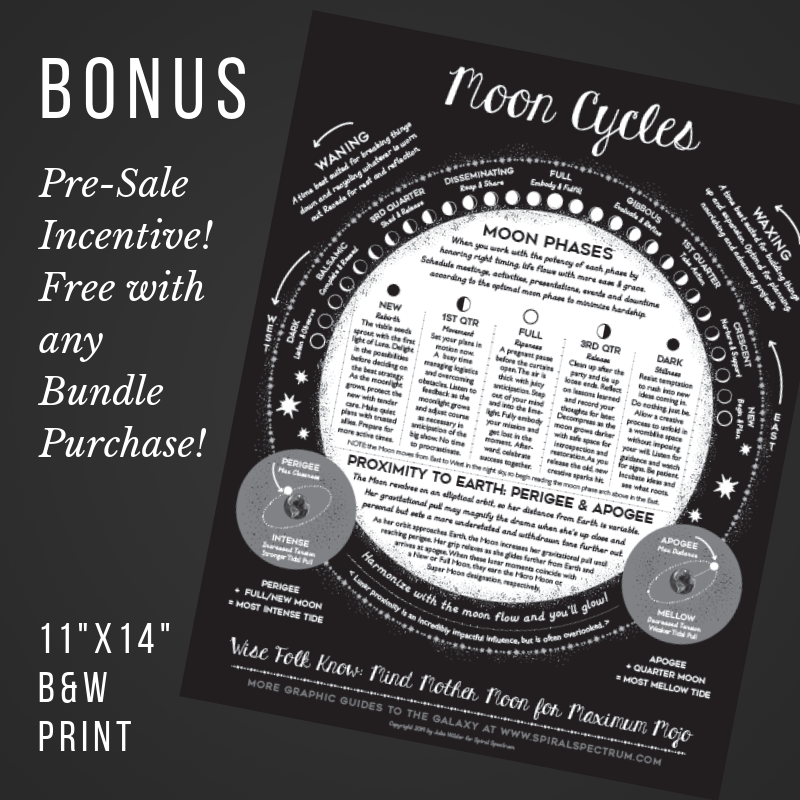 2020 Pre-Sale Event!
We can't print without you! Get this rad bonus print automatically when you order any 2020 bundle and help us meet our printing budget!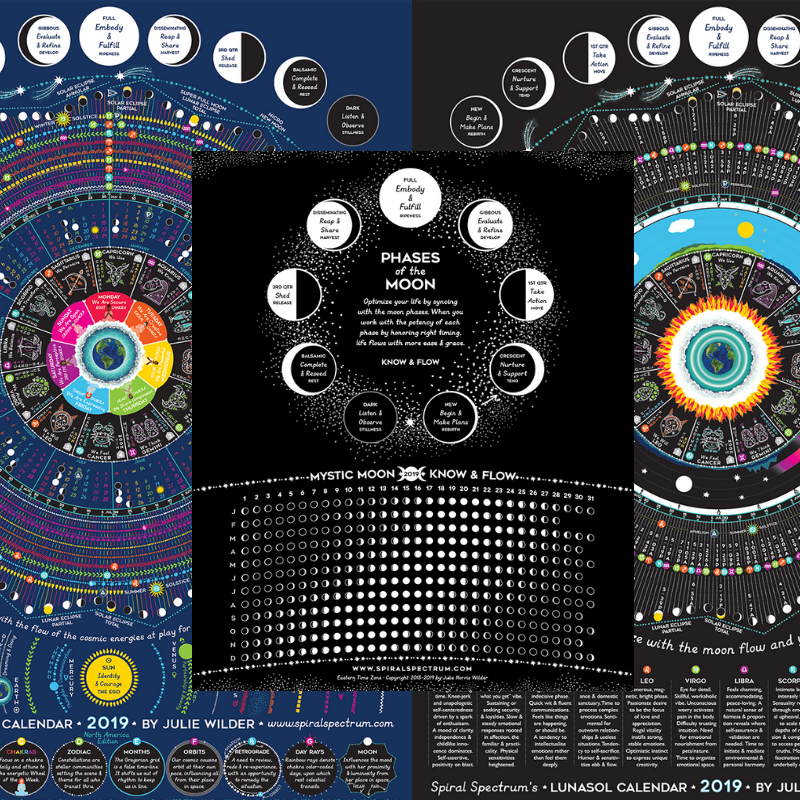 Cosmic Calendar + LunaSol + Large Moon Chart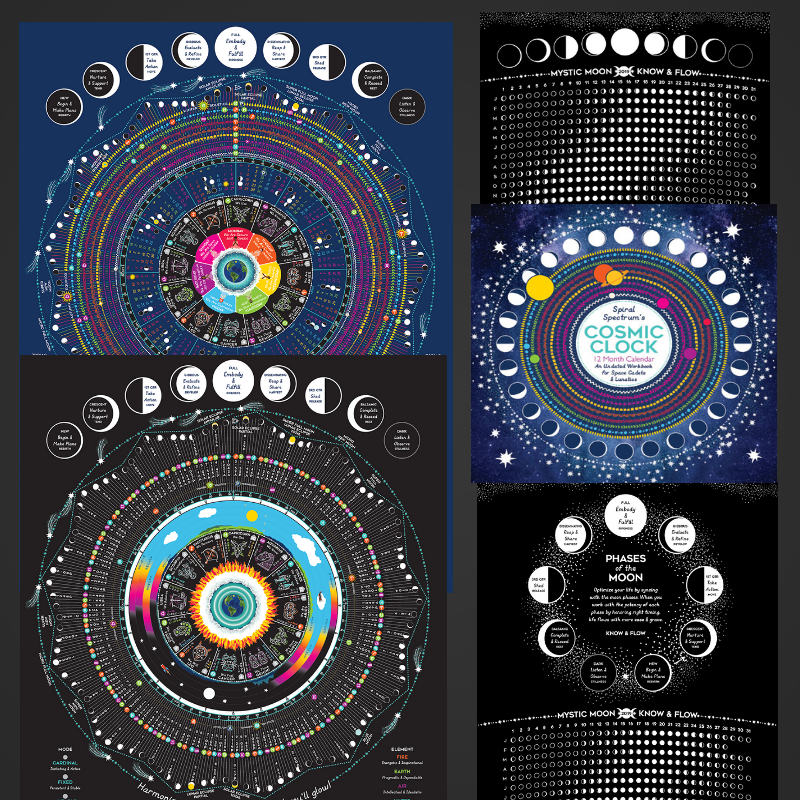 Little Dipper + Cosmic Clock + Small Moon Chart
Posters: Buy Two Get One Free
All charts except the oversize 24" x 36" posters. Click items below for details.
Twelve Month Flip Calendar & Celestial Charts
Accessories
Magnets, Mugs, Totes & T's