Spiral Spectrum's Calendar Collection
Buy Early for Holiday Gift Giving! Postal Service is Expected to be Overwhelmed this December!
Product Comparison Chart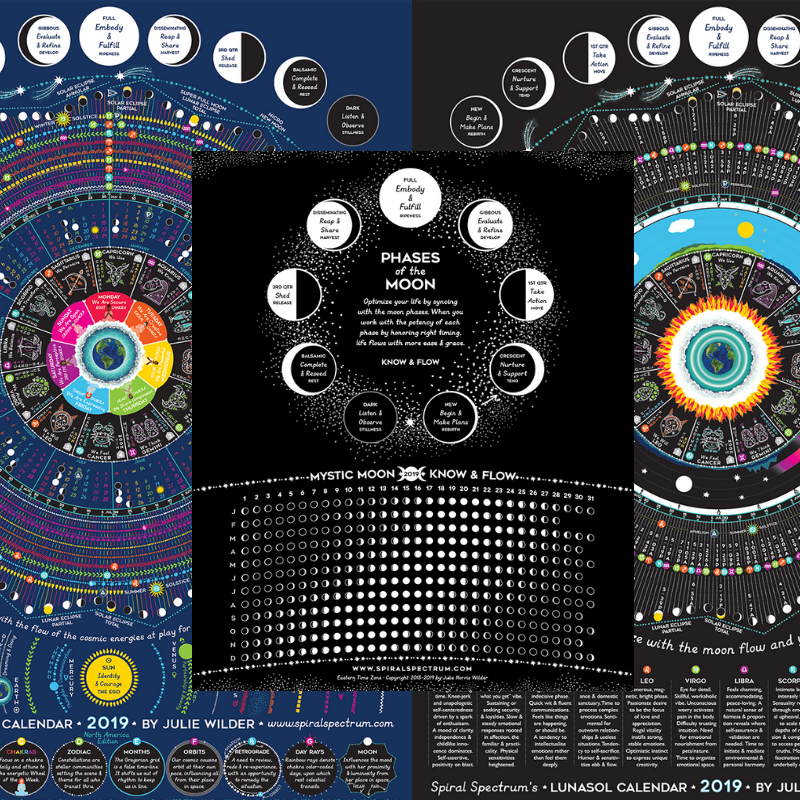 Cosmic Calendar + LunaSol + Large Moon Chart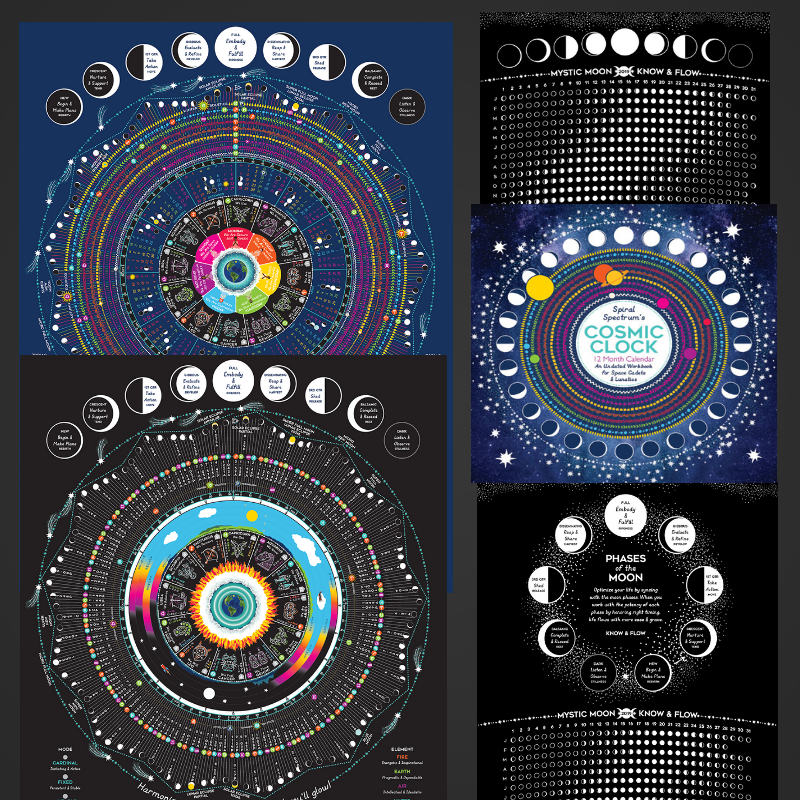 Little Dipper + Cosmic Clock + Small Moon Chart
Posters: Buy 2 Get 1 Free
All charts except the oversize 24" x 36" posters. Click items below for details.
Twelve Month Flip Calendar & Celestial Charts
Accessories
Magnets, Mugs, Totes & T's